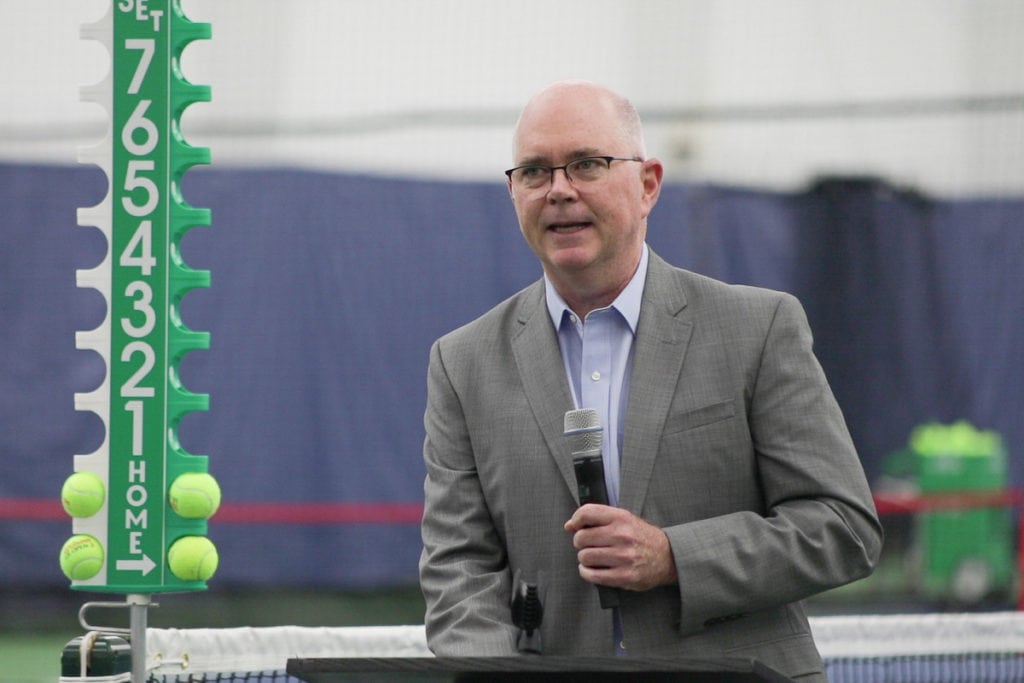 Thank you to everyone who came out to help us dedicate the tennis center to Patrick Galbraith! It was so exciting to see the Tacoma tennis legend, US Open Champion & former world #1 on the courts surrounded by his family, friends and the local community. It was an incredible moment to see this historic figure welcome the new generation of tennis players onto the courts for our play day.
Special thanks to our Master of Ceremonies Greg Copeland from KING 5 and guest speakers legendary coach Doug Verdieck, former world #1 Jonathan Stark and Patrick's doubles partner and former world #1 Grant Connell. Thank you as well to our sponsors Dickson's Tennis Services, Wilson Tennis, Babolat, HEAD Tennis and Vita Coco.
Check out photos from the celebration below.