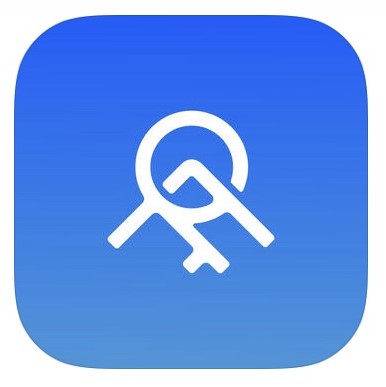 Reserve a court, search and register for programs and classes, and review your current and upcoming activity – all at the touch of a fingertip from your mobile device!
SEARCH FOR programS and CLASSES
With the PNW Tennis Centers mobile app, you can browse programs, classes or search by instructor or age to find the right play opportunity.
PROGRAMS:
Search for your favorite program by name to view session dates and times.
You can even search by instructor and age to narrow your search.
Programs are comprised of multiple classes aggregated into monthly "sessions" (e.g. Live Ball 3.5 – September, Live Ball 3.5 – October, etc.).  Call or check with the front desk for drop-in availability for a specific program.
All available programs can be searched by selecting the "Programs" button from the bottom menu.
CLASSES/GROUP ACTIVITIES
Browse by date to find your favorite class (aka "group activity").  Remember, classes are single-occurrence play opportunities, like Cardio Tennis, Men's Night, and Ladies Day.
All available classes and group activities can be searched by selecting the "Classes" button from the bottom menu.
register for programs and classes:
Once you find the program or class that suits your needs, registering is really easy.
Select the class or program and click "Sign Up." If you have a card on file, that's it – you're registered!
Reserve a court:
You can check court availability and/or reserve a court by tapping the "Reservation" button from the bottom menu.
Court availability is real-time, and same day reservations are a breeze.
Sharing the court with a friend(s)? Simply add their name(s) in the "Participants" field and the court fee will automatically be divided evenly between all participants.
Have a favorite court? No problem – you can check availability by clicking "Advanced Options" and then selecting your favorite court number.
DIGITAL MEMBERSHIP CARD, STATEMENTS, CALENDARS AND MORE:
No more digging for your membership card, logging into your member portal or forgetting your private lessons or classes.
Your membership card is displayed within the app by choosing the "Home" button from the bottom menu and then selecting the "Account" tab, located directly below your name near the top of the screen.  You can even add your card to your Apple Wallet if you have an iPhone!
All of your registrations will be captured and displayed on your Home screen.
Your Profile, Statements, Check-in History and Login Info are all accessible by selecting the "Home" button from the bottom menu.
Simply search for "PNW Tennis Centers" in the App Store or Google Play store and download today!
Getting started in simple and easy.  Use your player portal (club automation) credentials to login for the first time and you'll be booking courts in seconds.  Don't have a PNW Tennis Centers (VTC) account/login or can't remember?  Visit our player portal site and follow the instructions to find and/or create your account.
For a more detailed user guide and manual, view the official Mobile App User Guide.  The overview includes helpful step-by-step instructions on how to navigate our mobile app. This is especially useful for users logging in for the first time.