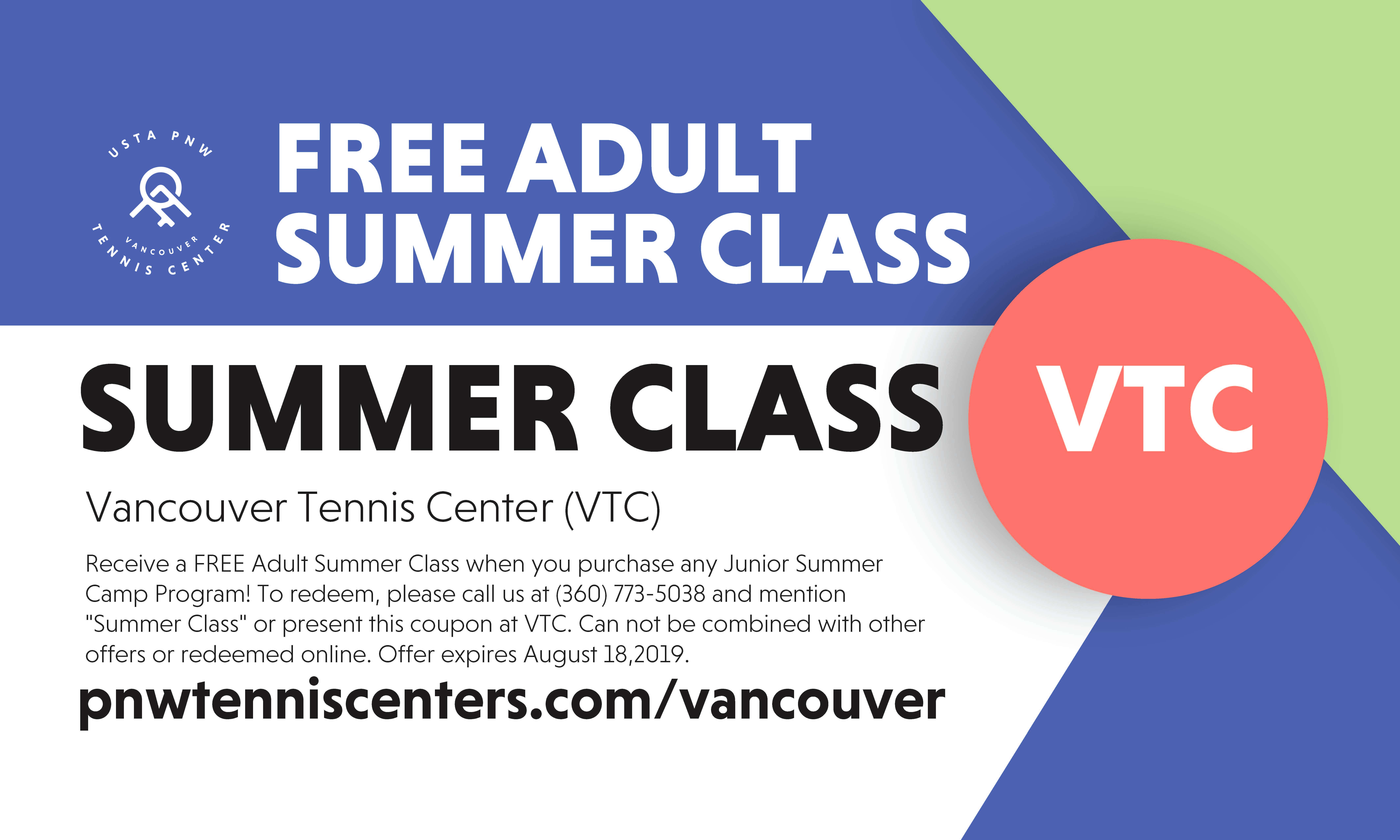 Free Adult Summer Class!
Now through August 18th, receive a FREE Adult Summer Class when you purchase any GTC Junior Summer Camp! Who said kids get to have all the fun!? If you're a tennis player, or you've been thinking about learning how to play tennis, this is a great opportunity to get out on the tennis court! We offer Tennis 101 for beginners, Cardio Tennis for fitness junkies, Ball Machine Classes, and more! To redeem, please call us at (253) 533-1145 or visit us in person and mention "Summer Class Special".
Offer cannot be combined with other offers or redeemed online. Offer expires August 18, 2019.