The United States Tennis Association Pacific Northwest (USTA PNW) is excited to announce a new mission-based strategic initiative to protect, revitalize, and manage indoor tennis facilities, to protect and create tennis jobs, and to provide accessible play opportunities for the entire community. (Note – we will initially focus on dormant or struggling facilities and/or facilities who wish to partner in general.)
The biggest challenge to growing the game of tennis in the Pacific Northwest is indoor court access.  Considering that rain is consistently in the forecast from October to May, nearly all tennis is played indoors eight months a year.  Yet we do not have the infrastructure to accommodate a growing tennis community.
For a population base of over 12 million comprised of the states Alaska, Idaho (above the 45th parallel), Oregon, and Washington, there are a total of 464 indoor courts, only which 78 are public.  The tennis industry standard for court to population ratio is one court to every 10,000 people. In the Pacific Northwest, there is one indoor court for every 26,706 people.  When you factor in accessibility, namely public courts only, that ratio balloons to one indoor court for every 158,868 people.
Compounding the critical need to retain and create tennis access is the fact that the Pacific Northwest population is one of the fastest growing regions in the country.  According to US Census data, during the period of July 2016 to July 2017, three of our four states experienced some of the highest net domestic migration rates in the country.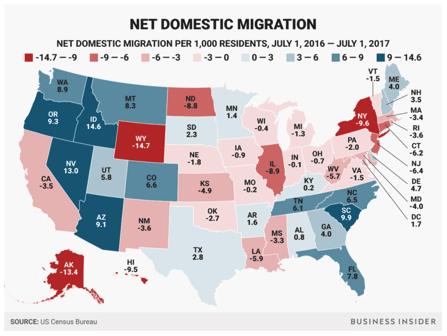 Not only is the population as a whole growing, but tennis participation in the PNW is experiencing growth that outpaces and, in some cases, reverses nationwide trends. According to the Sports Marketing Surveys USA annual study, the total number of tennis players expanded by 29% in the Pacific Northwest over the last couple years; this compares to a nationwide growth rate of 2% over the same time period.
Despite the ever increasing number of tennis players, there are additional threats to the existing tennis infrastructure that go beyond, for instance, truncated city budgets, waiting lists at many clubs, and the overcrowding at public courts during the summer months.  Indoor space is at a premium and other sports, even storage companies, are competing for existing facilities in order to convert precious indoor square footage into non-tennis offerings. One vendor recently offered to pay $25,000 per month in rent to convert a four court tennis facility to a storage center.
The data is clear. Tennis and the population in the Pacific Northwest continue to grow.  Conversely, our demand for indoor space greatly outpaces the supply of tennis courts for new and existing players.
It is with this backdrop that the United States Tennis Association Pacific Northwest strives to build, revitalize, operate and manage tennis facilities.  Our overarching goal is to provide affordable, accessible, inclusive, and safe health and wellness tennis programs that respond to the unique needs of each community.  (Note – The concept of the USTA operating facilities was already established in 2017 with the opening of the 100-court USTA Campus in Lake Nona, Florida.)
In a long-term sustainable way, USTA PNW seeks to: 1) protect existing and expand tennis infrastructure, 2) protect and create tennis jobs, 3) generate local economic impact and 4) recruit more people to the game of tennis.  Our interconnected strategy will allow each of our operated tennis centers to serve as a community hub as we extend programs and play opportunities out to local parks and schools so that we serve all members of the community.
Revitalizing Tennis Centers
We begin this initiative with two facilities – one in Vancouver, WA, and the second in Tacoma, WA.  The Vancouver Tennis Center is a nine indoor and four outdoor court public facility that lost more than $975,000 in net operating over the last four years.  The City posted a RFP asking vendors to "streamline the operation of the facility and to provide moderately priced tennis to patrons while improving the financial stability of the center so it can remain a community asset for years to come."
In winning the bid, USTA PNW is excited to invest more than $1.4 million to revitalize the tennis center over a multi-year period.  USTA PNW investments will provide live streaming court technology, new LED lights and brighter ceiling liner, freshly painted interior, new court dividers, resurfaced tennis courts in iconic US Open blue, seamless online and app-based reservation system, and high quality tennis programming for all levels of play.  Additional improvements will be incorporated throughout the entire facility including ADA compliant entrances, redesigned lobby, retail, restrooms, day lockers, and viewing areas in the upstairs and downstairs lounges. After the first round of capital improvements, the facility is tentatively scheduled to re-launch in fall 2018 (pending the completion of a new roof funded and installed by the City).  USTA PNW will also increase the amount of free tennis court hours provided to the four local Vancouver High Schools that depend on an indoor facility for practice and events. And in partnership with the Vancouver Tennis Center Foundation, scholarships will be available so that cost is not a barrier to entry.
The Tacoma site, a six-court indoor facility, has been lying dormant for the last eight years.  A private investor purchased the shuttered property and had designs on turning it into a volleyball center.  Our office contacted the new owner and aggressively worked to save the courts. The owner ultimately decided to keep the tennis courts and contracted the tennis operations and management to USTA PNW for 35 years.
USTA PNW, in turn, is investing upwards of $1 million in capital improvements and will connect the facility to the general public, local schools, and community centers in order to provide a year-round hub for tennis in Tacoma. The tennis player amenities, both on-court and off-court, will be a mirrored list from those improvements in Vancouver, and the Tacoma opening date is scheduled for fall 2018 (pending the completion of infrastructure improvements by the landlord).
Finally, the Tacoma tennis site will be named the Galbraith Tennis Center in honor of Patrick Galbraith, former World No. 1 doubles tennis player and multiple Grand Slam champion.  Galbraith grew up and trained in the Tacoma area and, at times, at this very facility. The Galbraith Tennis Center, USTA PNW, and the Galbraith family wish to not only create year-round play opportunities in Tacoma, but to inspire and support individuals and families from all communities.
Looking Ahead to Local Jobs, Partnerships, Events and Communications
Once the fall 2018 opening dates of the facilities are able to be confirmed (Vancouver pending roof completion by the City and Tacoma pending facility improvements by owner), USTA PNW plans to create more than 40 full-time and part-time employment opportunities.  These efforts will be led by Patrick Dreves, General Manager of Facility Operations & Services, and will include a nationwide search to fill the open positions. This processes will include a guarantee of first round interviews with all existing staff, if applicable, once the search processes commence.  All on-court staff will be required to become both USPTA and PTR certified and register with Net Generation.
Local vendors and businesses will be sought out for partnership whenever possible.  For both Washington facilities, USTA PNW will partner with Gallagher Design, a creative experience agency whose past works include the University of Washington football locker rooms, the University of Oregon football building and the Marcus Mariota Sports Center.
To help provide information on the facility revitalization efforts, USTA PNW will begin "town hall" meetings for existing members and the public in late summer.  A newly launched website will provide program descriptions, renderings of capital and facility upgrades, job postings and applications links, membership benefits, and an extensive FAQ section.
Opening celebrations will align with the public start dates for the facilities and numerous events will continue throughout the year such as local leagues, USTA leagues, tournaments, recreational programs, clinics, and special events.
We believe that these will be the first of many facilities that we will revitalize/build and operate.  We will actively seek new opportunities and partnerships to expand both tennis infrastructure and play opportunities in a sustainable way.  After all, we will not be achieving our mission to grow the game unless there are places to play the sport we all love.
For More Information
Visit our FAQ page or contact Patrick Dreves, GM of Facility Operations & Services, at pdreves@pnw.usta.com.